Labor Services Portland OR
Some of the best movers from The Smoove Movers will stand out by your side throughout the moving process. Call now for the best labor services Portland Oregon.

Whether you are relocating down the streets, across the state, or within the state lines, we understand that moving is a complicated task. It is time-consuming, physically exhausting, and demands extreme perfection to go smoothly. According to reports, Portland records over 40K relocations annually, increasing the demand for labor services in Portland, Oregon. Whether you are relocating a house or a business, there is a lot to handle, including packing, loading, organizing, loading, and unpacking at destination. While you are likely to rip your hairs out with all these things, we recommend availing of Labor Services Portland, OR. Start a conversation with our experts to learn more about Labor Services at The Smoove Movers.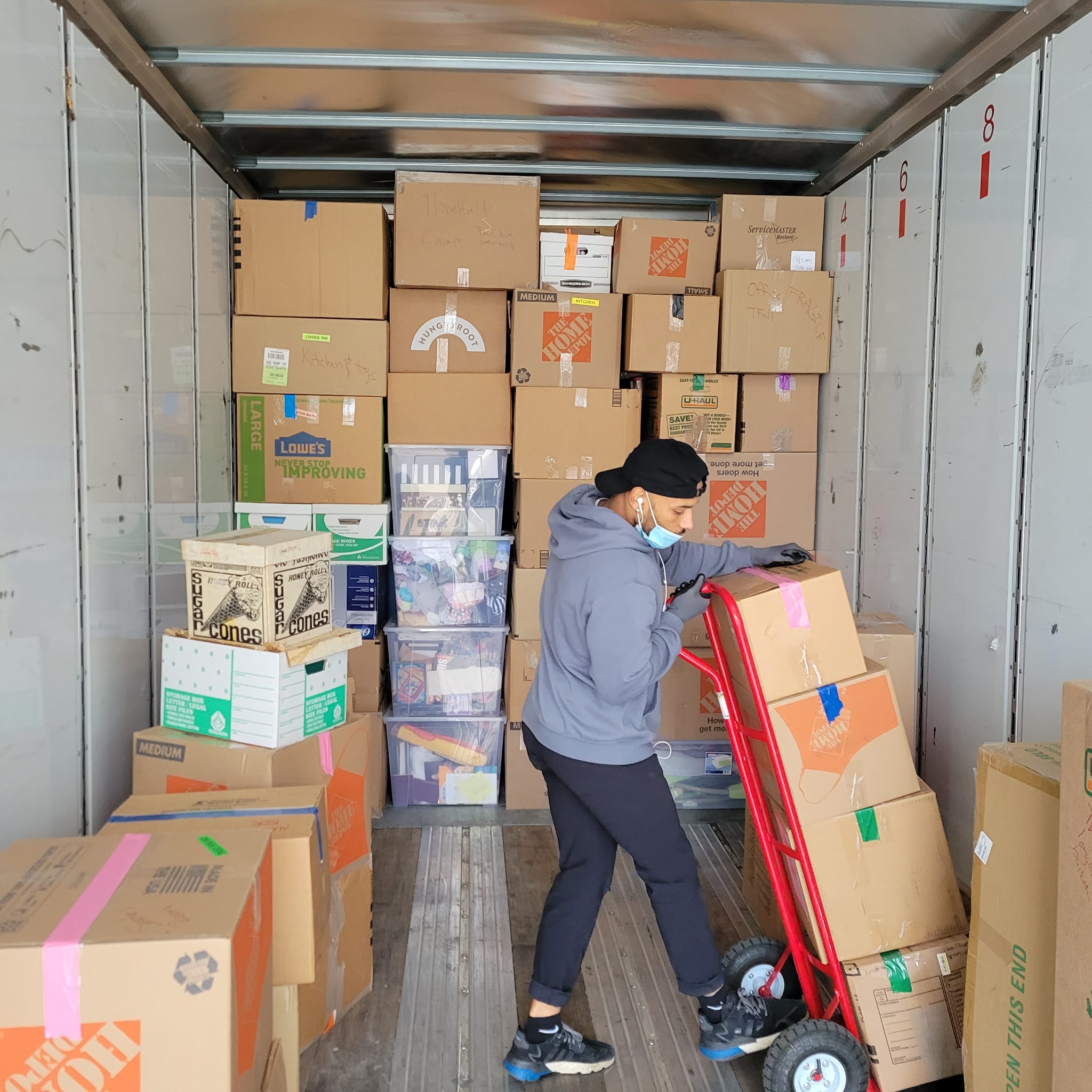 Get Professional Moving Experience With Expert Moving Labors
The Smoove Movers provides professionally-trained labour to Portland families and businesses at budget-friendly rates. While we guarantee the best labour services in Portland OR, our pricing is simple and straightforward, with zero hidden charges and upfront fees. We are licensed, insured, and have been rendering the best labour services to people in Portland, Eugene, Salem, and other Oregon areas. The Smoove Movers is a leading moving company that abides by the Labor Regulations in Portland while rendering economic Labor Services. Call now to learn more!
Labor Services Portland OR At Affordable Rates
We follow an old-fashioned approach to become famous by ensuring a 100% customer satisfaction rate. That's why we ensure transparency through everything we do. To help you understand how we provide Labor services Portland OR, we base our pricing on a few different factors. We give you an estimation based on the following factors;


Number of Loading & Unloading Boxes

Disassembling and Reassembling Heavy Furniture

Loading and Unloading Bulky Heavy Appliances

Hours It Takes to Finish The Task
How Our Labor Can Help You?

From heavy appliances to bulky furniture and valuable possession, you can put them at risk. While you are supposed to be unskilled at packing, loading, and other moving-related jobs, Labor Services Portland OR will help you with trained people who will take your moving-related stress away by handling your move from start to finish. Our expert moving labors can help you in different aspects of your move. From packing your items to load, arrange safely and unpack at your new destination, we make sure your move goes as smoothly as possible. If you need junk removal services to get rid of the leftovers after moving, you can get that too from The Smoove Movers. 
Get a Free Quote Each Time You Book With Us
The Smoove Movers has different Labor Services and covers a considerable part of Oregon, West Linn, Tualatin, Lake Oswego, Tigard, etc. If you are afraid of handling your move alone, you can hire the best Labor Services Portland, OR. You can speak to our executives right now.





Residential Movers
As an expert residential mover in Portland, The Smoove Movers offers unbeatable services in Portland, Oregon. Interested in getting started?